The map is what will allow the players to define where they want to adventure. This campaign is driven by the players not the GM. Gm's will state when they have open times for play, but it will be the players who form a group, decide where to go, and then ask the GM for a play slot.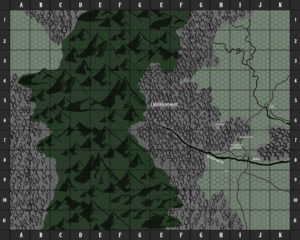 All adventures will start in Region H6 – Elmhearth. The further away you get, the more dangerous it will become. Each hex is 6 leagues (18 miles) and that will be one day of travel with no distractions.
The Players control the Map.
Important Map Points