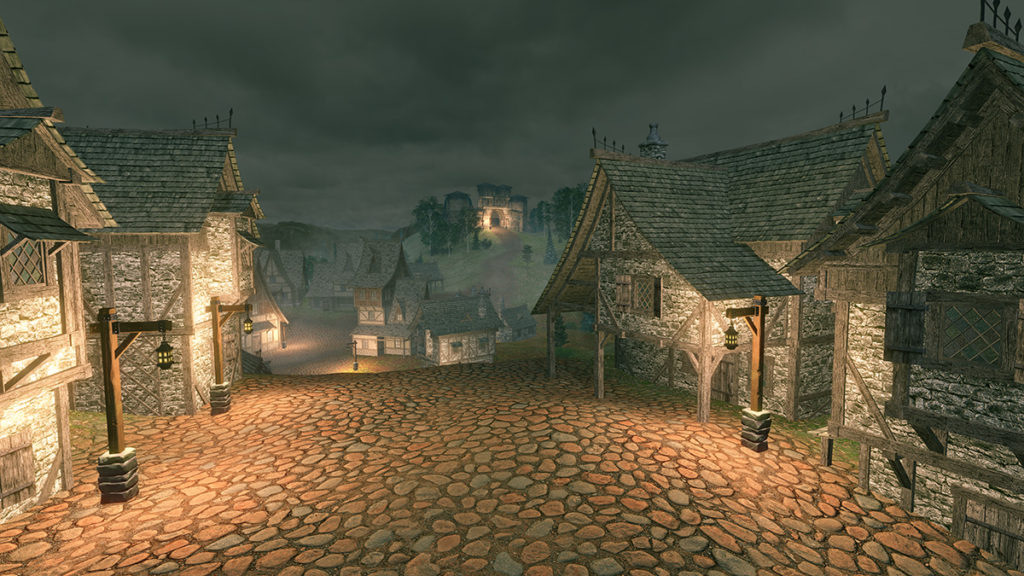 Statistics: Crime 5; Danger 7; Economy 2; Law 4; Knowledge 1; Magic 3
Highest Stat is 10, lowest 1
Size: Town
Government: Feudal
Economic System: Capitalist
Population: 440. 100% human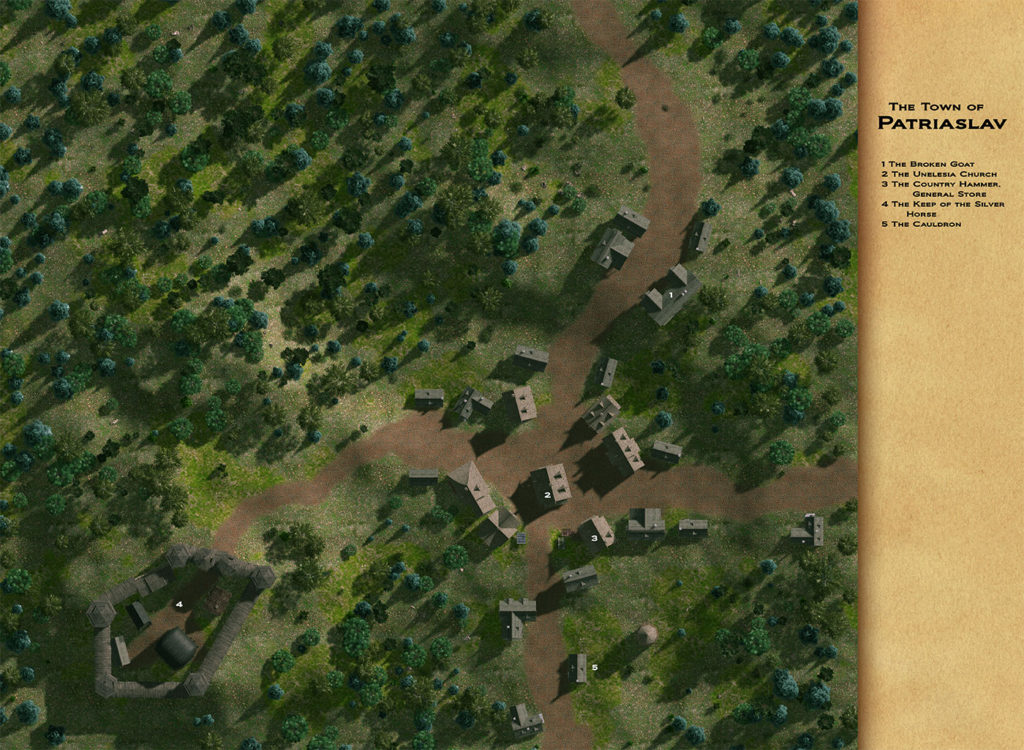 Notable NPC's:
Priest Gerard Hugh: leader of church and village. Feared and respected. He believes those in the keep serve god and should be protected.

Gorski family: run the inn and tavern. Friendly, fearful, religious.

Jolan Cholarty: Constable, Lvl 4 Brawler. Untrusting, gruff/
Notable Places:
The Broken Goat
Inn and tavern
Run by the Gorski family. Wilhelm, Pawa, and Prot
Superstitious
Patrons
Horacy Banaszek, farmer

Marin Matczak, baker

Artur Raczka, hunter
Rumors
The lord is an upir

Demons rule the castle.

There is a cult in the castle.
Priest Gerard Hugh, Level 3 Luminar, Short, portly, immaculate.
Self serving, pious, arrogant
Will cure for money and worship.
Country Hammer, General Store
Run by Tam Bale
Buy 50%, sell Standard
The Cauldron
Run by Verlm Blueroot